KOMZ-Export (ТIGARBO)
-
Престиж и гарантия успеха!
Address: 347825, Rostov region, Kamensk-Shakhtinski, Zavodskoi settl, Zavodskaja str, 16
Fax: +7 (86365) 63-185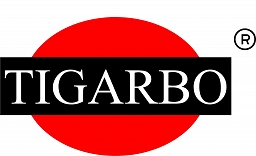 JSC "KOMZ-Export" was founded in 1999. The plant produces products under the brand name "TIGARBO". Appliances brand "TIGARBO" is presented in the markets of the Far East to Kaliningrad region and known to consumers in different countries.
The core line of products are:
- Mixer trucks;
- Concrete plants;
- Welding rods and abrasive wheels;
- Agricultural machinery;
- Motor catamarans;
- Park lamps;
- Electric car.