AVTOROS
-
Absolute permeability!
Address: Russia, Tverskoi region, Konakovsky district, Novozavidovsky, Nekrasov st., h.3A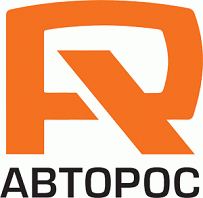 AVTOROS - manufacturer of SHAMAN 8x8 all-terrain vehicles, all terrain vehicle MYL 4x4 and low-pressure tires and disc brand AVTOROS that are put on a serial, self-made all-terrain vehicles and SUVs. SHAMAN - one of a kind all-terrain vehicle, it combines maximum off-road capability, a high level of comfort and habitability in the cabin. It can accommodate up to 12 people. With its dimensions the SHAMAN, almost a long pole with a half meters, very maneuverable - it has all the wheels turning.

A MULE is the easiest and most reliable off-roader, so to say workhorse. It is made on the basis of business Gazelle, a device which is familiar to nearly every mechanics, and components can be found in any auto parts store. On it are the bridges of GAZ 66, which are among the most reliable types of bridges.

The company "AVTOROS" has been operating for over 12 years and is widely known in the Russian and foreign market of all-terrain vehicles and SUVs. Private owners of ATVs and SUVs choose tire AVTOROS for high quality products, low wear on hard soils and honest attitude to clients compared with other manufacturers of tires and wheels low pressure.Manufacturers of ATVs choose our company for the flexible system of discounts and availability of the range of products in stock.